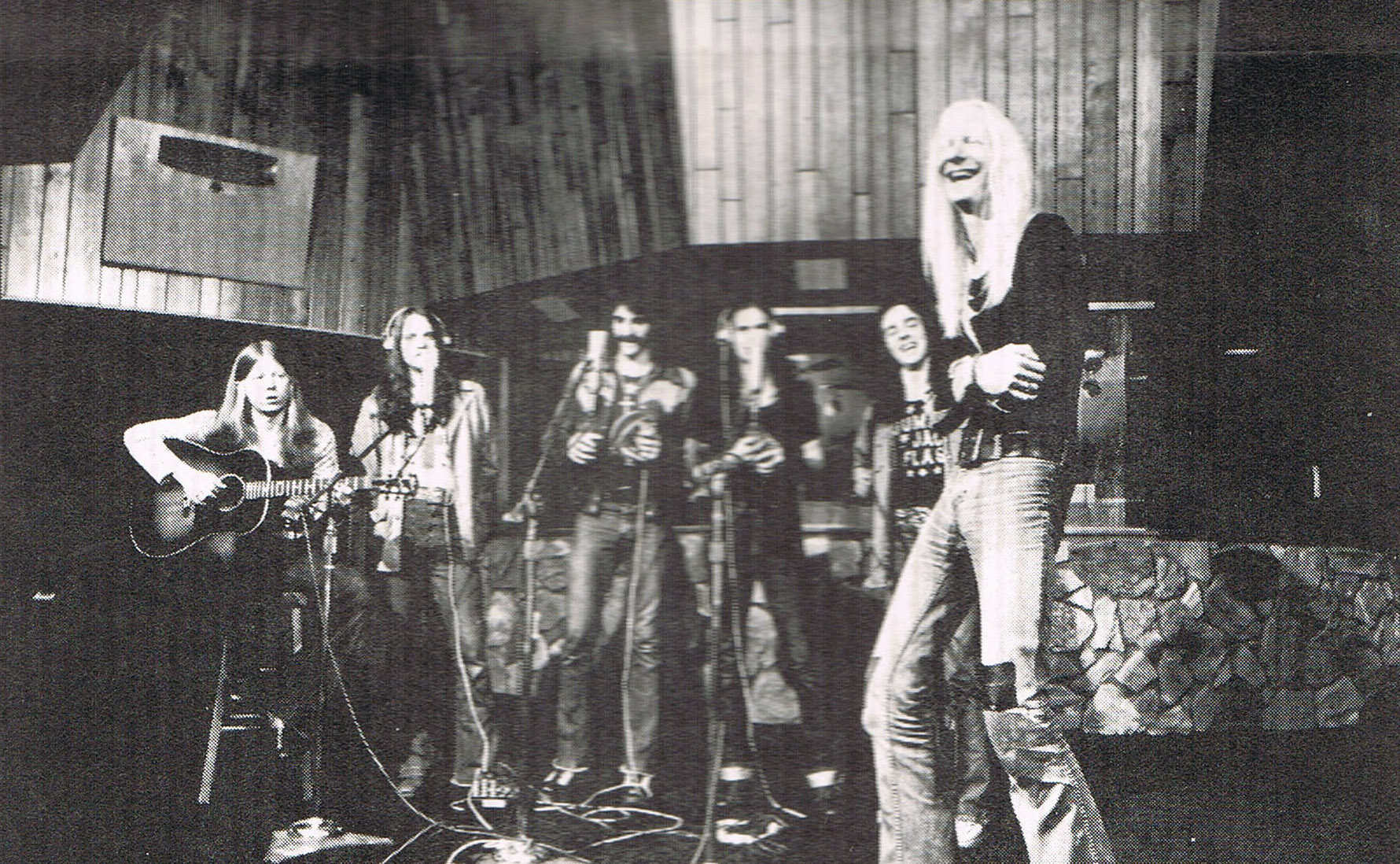 Based in New Orleans, Thunderhead was formed in 1973 by members of local cover bands Paper Steamboard (singer Mike Daggar, guitarist Ronnie Dobbs, and bassist Otho T. Ware) and David and the Giants drummer Bobby Torello.  Local guitarist Pat Rush was subsequently added to the lineup and after a couple of weeks of rehearsals the group began touring clubs throughout the Southeast.  Signed by a Georgia-based management company, the band found a mentor in the form of Johnny Winter who tapped the band to open for him on a Southern tour which in turn led to opening slots for the likes of Kiss and ZZ Top.  Winter also indicated he'd be interested in helping the band record an album.  With his support, the band went into Bogalusa, Louisiana's Studio In the Country, recording a number of demos with Winter producing (brother Edgar Winter played un-credited keyboards and provided backing vocals on several tracks).   Hearing the demos ABC Records offered the band a contract, but rather than releasing the demos, the company demanded the band go back into the studio and record new material with John Haeny in the production seat.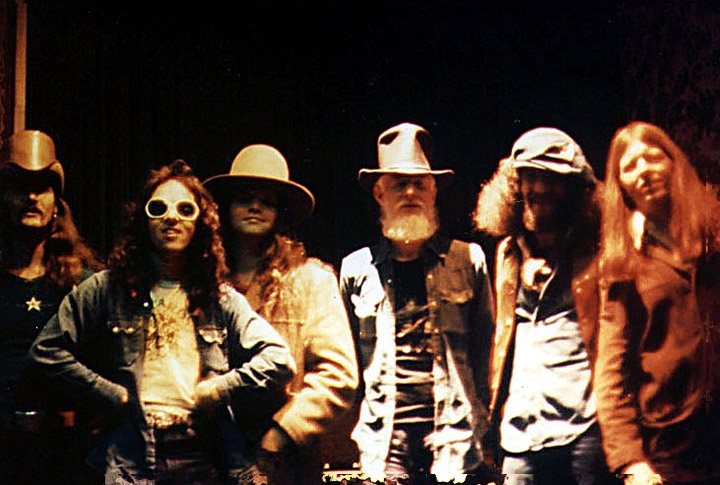 "In the early seventies O.T. ,Ronnie and myself ( Mike Dagger) were the core members of a popular New Orleans cover band "Paper Steamboat". At that time David and the Giants a Laurel, Mississippi cover band played many of the same venues and Bobby T began jamming with Dagger, Dobbs and Ware along with Steve Bacharach on keyboards and Johnny Spade. The desire to form a powerful original band is what… drove 3 of the Steamboat members to ask Bobby T to be part of the new project. We all agreed and set out to find a second guitarist and after trying 3 local New Orleans musicians Pat Rush was asked to join the band and so Thunderhead was formed in late 1974. We rehearsed for 2 weeks, took a week vacation and then opened up at "The Flying Dutchman "in Charleston, S.C.
We were signed by Paragon Agency out of Macon Georgia (The Allman Brothers agent) and began touring small venues. Johnny Winter who from time to time jammed with the Steamboat and then the new Thunderhead Band, asked us to join his tour and we opened for Johnny at Several venues around the South.
We then embarked on a tour that took us to Louisville, Kentucky, Knoxville, Tenn., Ashville, North Carolina, Atlanta Ga., and Lansing Michigan where we opened for ZZ Top. After the concert with ZZ Thunderhead received a call from Johnny Winter who suggested we record our first album and he would produce it. We immediately went back to Bogalusa where "The Studio In the Country was just finishing up an album with "Kansas", and we began recording several tunes with Johnny producing and playing on several cuts and Edgar singing back up vocals and playing piano.
The album was shopped around and well received, but ABC was the only major label that made an offer. It was a very disappointing offer for the band, because they wanted us to record the entire album with a different producer. Back in those days there were no options, as there are today, to release the album independently, so we took the deal despite our disagreement about Johnny's role ." —- Mike  D
ABC management seemingly lost interest in the band, basically releasing the album without any marketing support. The company also refused to provide touring support. Adding to their problems, the president    of ABC Records committed suicide, leaving the company in turmoil and  Thunderhead without a contract.  Within a matter of months the band had called it quits with Rush and Torello subsequently joining Winter's touring band.
In 2009 Bobby T and Mike Dagger reformed Thunderhead. With new members enlisted the band began a steady and careful rehearsal schedule to  make sure the sound was replicated to what the band had originally stood for.  Guitarist Jeremy Barrett , Chris Bickley  and Bassist Dominic Demonico rounded out sound and Thunderhead was back. The band also decided it was time to record a new record , and started work in 2010 at Horizon Studios in West Haven Ct. With Vic Steffens producing and engineering, they quickly decided to capture the energy  of a half live- half studio album tentatively titled  "Alive Again". Release date is summer of 2014.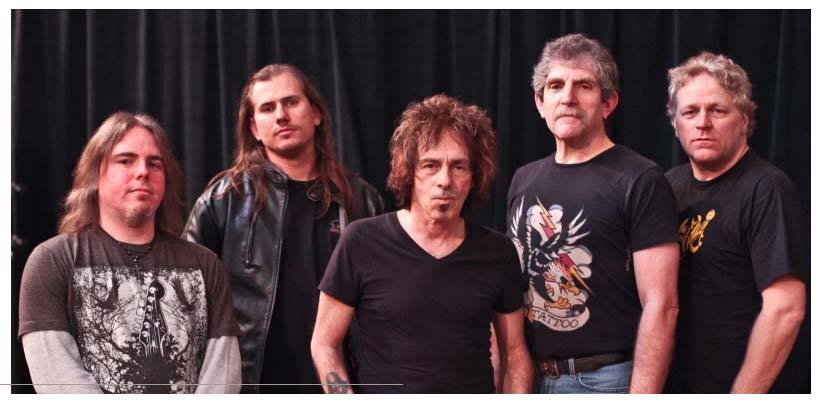 1973-76
Mike Daggar (aka Mike Dagger, aka Mike Ventimiglia) — vocals, flute
Ronnie Dobbs — vocals, lead guitar, backing vocals
Pat Rush — lead guitar
Bobby Torello — drums, percussion
Otho T. Ware — bass, backing vocals
2009-
Jeremy Barrett — lead guitar (replaced Pat Rush)
Chris Bickley — lead guitar
Mike Daggar (aka Mike Dagger. aka Mike Ventimiglia) — vocals, flute
Dominic Demonico- -bass (replaced Otho T. Ware)
Bobby "T"  Torello — drums, percussion