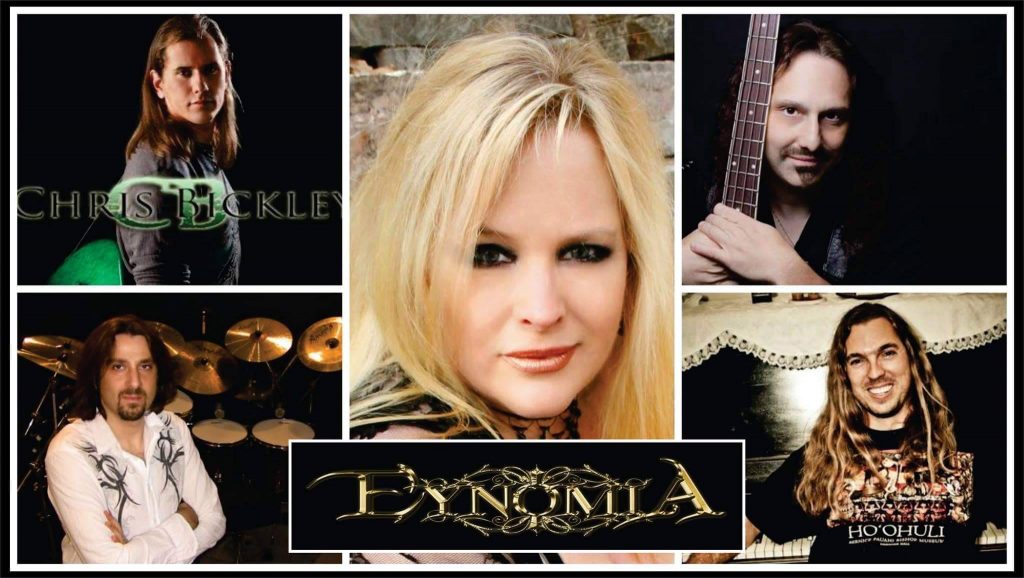 Eymonia is a five-piece Symphonic Rock/Metal band that is strongly influenced by European female-fronted bands. The project came together as each musicians connected on Facebook.
The project features Mike LePond (Symphony X, Mike LePond's Silent Assassins) on bass, Chris Bickley (Christine Ohlman band, Thunderhead) on guitar, Jimmy Pitts (Christian Muenzer band, Fountainhead) on Keyboards and Gaetano Nicolosi (Ron Keel band) on drums. A Minneapolis native, Rutter's career as a vocalist has led her to be inducted into the Mid-America Hall of Fame and, and she is a Minnesota Music Award winner.
Album Available  Jan. 26th 2018 !!!!